The small exhibition of my mandalas at the joint medical practice Bachtanne in Oberdorf, BL, will end on 19 April 20128 with the FINISSAGE.
I am looking forward to receiving many curious people to listen to my Mandala stories.
As a surprise there will be a raffle of a Mandala miniature picture of your choice.
So we will have two hours of rich Mandala-joy together!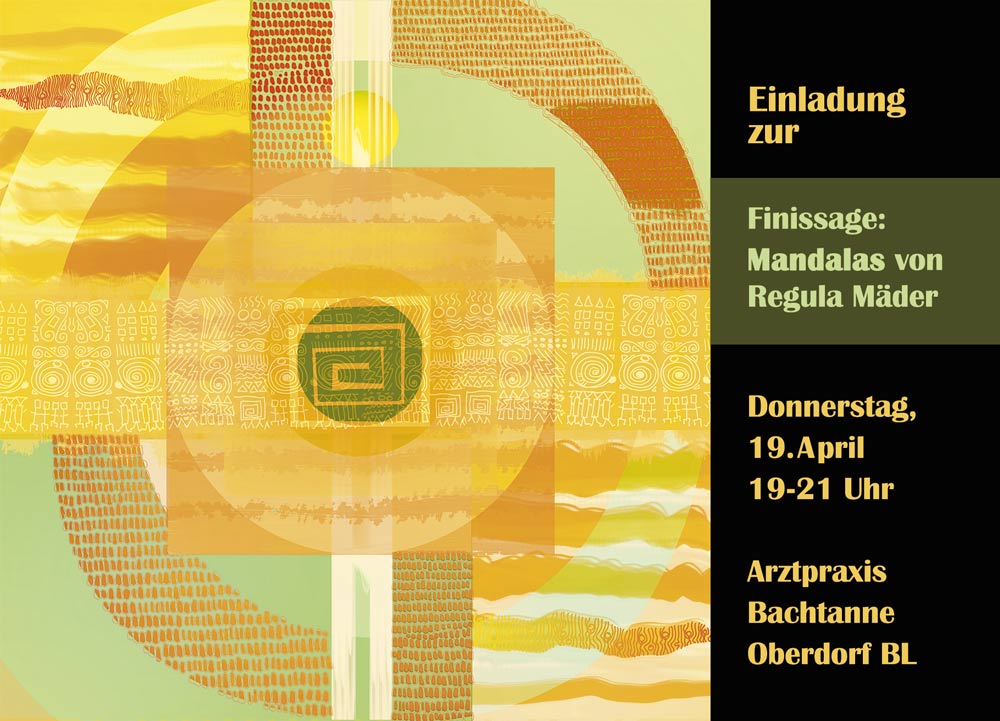 My next exhibition will take place on 4 May in the press centre of the Bundeshaus in Bern. This time on a larger scale. Together with my husband Rolf Maeder, Digital Photography, and our friend David Thorner, Digital Art, this exhibition offers a rich visual experience of the most diverse kind.
I am looking forward to welcoming as many known and unknown faces as possible at the vernissage.